SHUTTER DOOR
SHUTTER DOOR
Shutter Door, Flat Style
Door leaf made from Electro Galvanizing steel. The thickness and the weights as below
---
1. Spring system or Manual
Rolling shutters are controlled by a spring device to balance the door. Easy to open and close, This system can use for roller shutters are not large. And we have The rod hook help to pull the Door down to close.้
This door width should not over 4.00 meters and high not more than 3.80 meters and the weight should not more than 120 kg if the weight or size is over, Should addition the middle pillar. By the Divided width of the door of no more than 4.00 meters or under consider.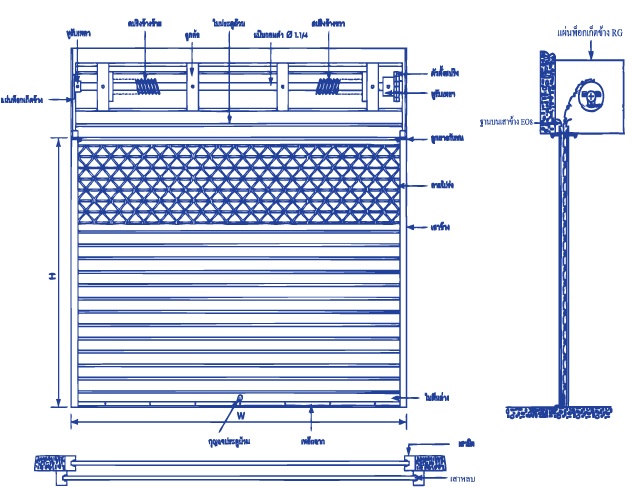 ---
2. Roller chain System
Shutters With the control are You opened the door up and down on the chain. This system is ideal for large door service.
This system should not more than a width of 7.00 meters wide and 5.00 meters high under this system on - off to one side. When closing the door, then out the other door. or installing a small door at one corner of the shutter.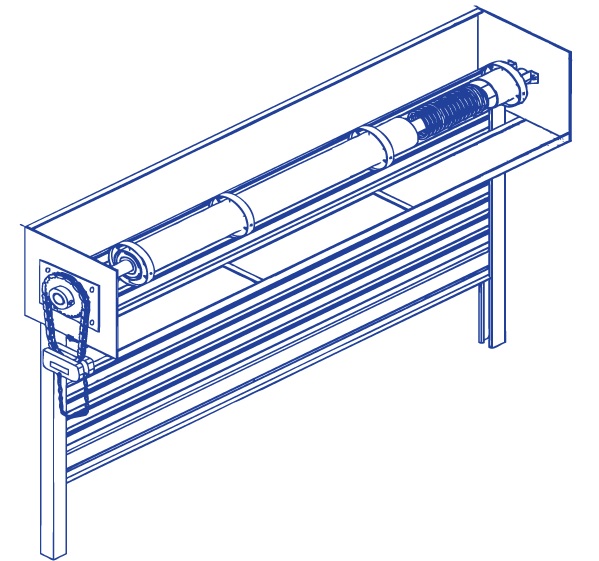 ---
3. Electric motor system
Shutters Controlled by an electric motor Easy to use and can be controlled with a remote. The system also includes a Chain hoist motors. Can be controlled manually in case of power failure. And can support the weight doors a maximum of 2500 kg.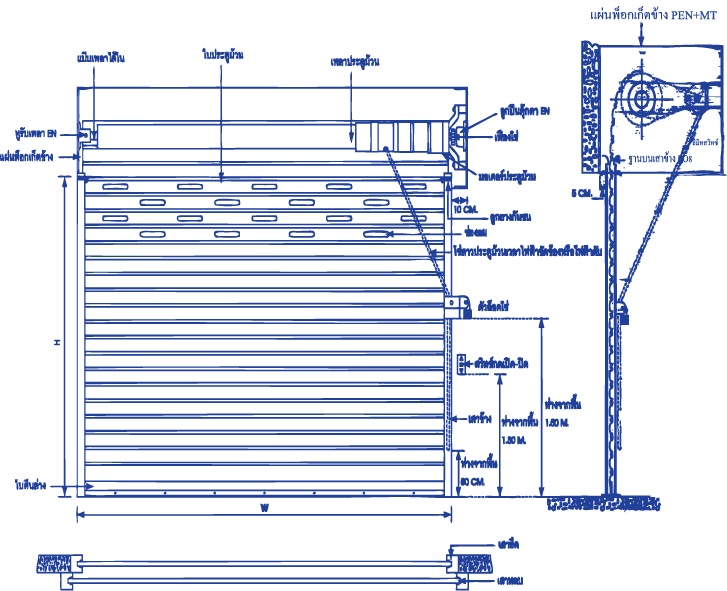 ---
Shutter Doors and patterned (transparent).
Shutter Door and patterned (transparent) for building a shopping mall, Showroom. Or room to breathe well. The materials used to manufacture the doors open. Since zinc-plated steel, aluminum and stainless steel and are available in various designs on demand.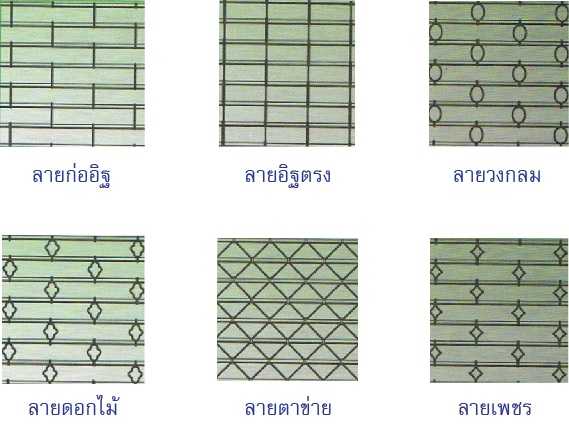 ---